Paige & Jamie
You know what they say about 'best laid plans'.....Paige had her dream wedding planned out & the weather was soooooo not playing ball! Despite resorting to plan 964, Paige & Jamie tied the knot in torrential rain that couldn't dampen their spirits. I know it is going to be a great story for them to retell & I can also safely say that I have never photographed a wedding in a milking shed!
The girls got ready in the quaint Kingfisher Cottage & everything was calm & easy whilst the boys were busy setting up bales for seating & a handmade arch, until the heavens opened.
A gazebo set up against the milking shed became the ceremony site whilst guests became the 'cattle' behind the fencing of the shed! The first kiss & signing of the register moved inside when the girls started baring the brunt of the rain.
We managed a small window of sunshine & drizzle & escaped for photos in Eltham in amongst some classic architecture. We even got a rainbow as we utilised the stands at Taumata Park.
The cake was a masterpiece, the drinks flowed, the speeches were hilarious & the dance floor was filled with kids attempting to show me how to breakdance. Who needs a bright sunny day anyway?!
Venues: Tairoa Lodge & Kingfisher Cottage, a cow shed & Taumata Park, Eltham
Celebrant: Vicky Machon
Dress: Churchwood Bridal
Flowers: Anna's Flowers, Stratford
Hair: HairKraft
Make up: Endure Beauty
Cake: Aimeejane Cake Design
Catering: The Sugar Shack
Thanks to Coby for getting soggy with me!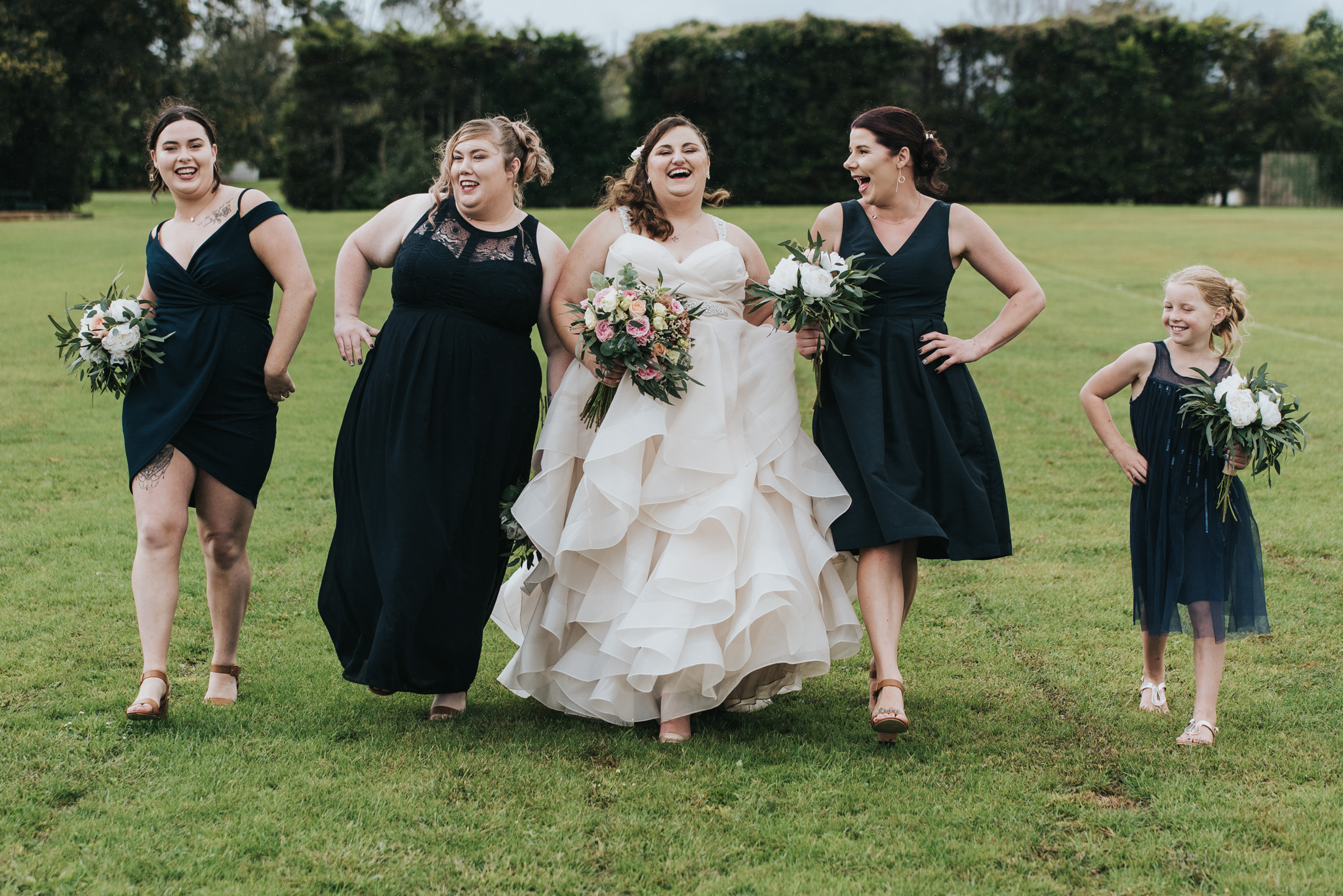 Wedding
Abi Hackling
churchwood bridal, Tairoa Lodge, HairKraft, Endure Beauty, Aimeejayne cake design, The Sugar Shack, Vicky Machon, Anna's Flowers, Eltham, Abi Hackling Photography, bride, love, Marriage, New Zealand, rainy wedding, wedding, wedding dress, milking shed
Comment