Lydia & David
Lydia & David had such a cool & unique wedding that was filled with so much love.....The venue was transformed, the speeches were heartfelt & the dance floor was EPIC!
The Yacht Club became a tropical paradise with plants dotted about, ferns on the tables & stretching down the aisle & even a DIY ceremony backdrop. A flag that Lydia & David had made was hoisted onto the flagpole & the threat of rain & some blustery winds brought the ceremony inside. Their friend & celebrant, Shine, created a beautiful ceremony & everyone together.
Following family photos out on the beach, we visited Lydia & David's fur babies in their tropical rainforest of a garden & then hit the beach to chase & revel in the autumn sunlight. Our last stop was the breakwater where they got engaged, before returning to the reception.
I often cry at weddings & this was no exception! The speeches were both hilarious & moving. There were plenty of roaring laughs followed by streaming tears....such an emotional rollercoaster!
When I first met Lydia & David, they told me that the dance floor would be filled & it was an important part of their day, & boy, were they not wrong! The first dance finished, Tim hit the decks & the dance floor went off! It was such a mega party of souls & love, thanks for having me on for the ride.
Venue: New Plymouth Yacht Club
Celebrant: Shine O'Neill
Flowers: Pineapple Sage
Dress: Rue De Seine
Hair & make up: LOLA Hair Studio
Plants: Tropical Treasures Taranaki
Catering: The Public Catering Company
DJ: Tim Lambourne
Thanks to Ryan for being my wing commander on this one.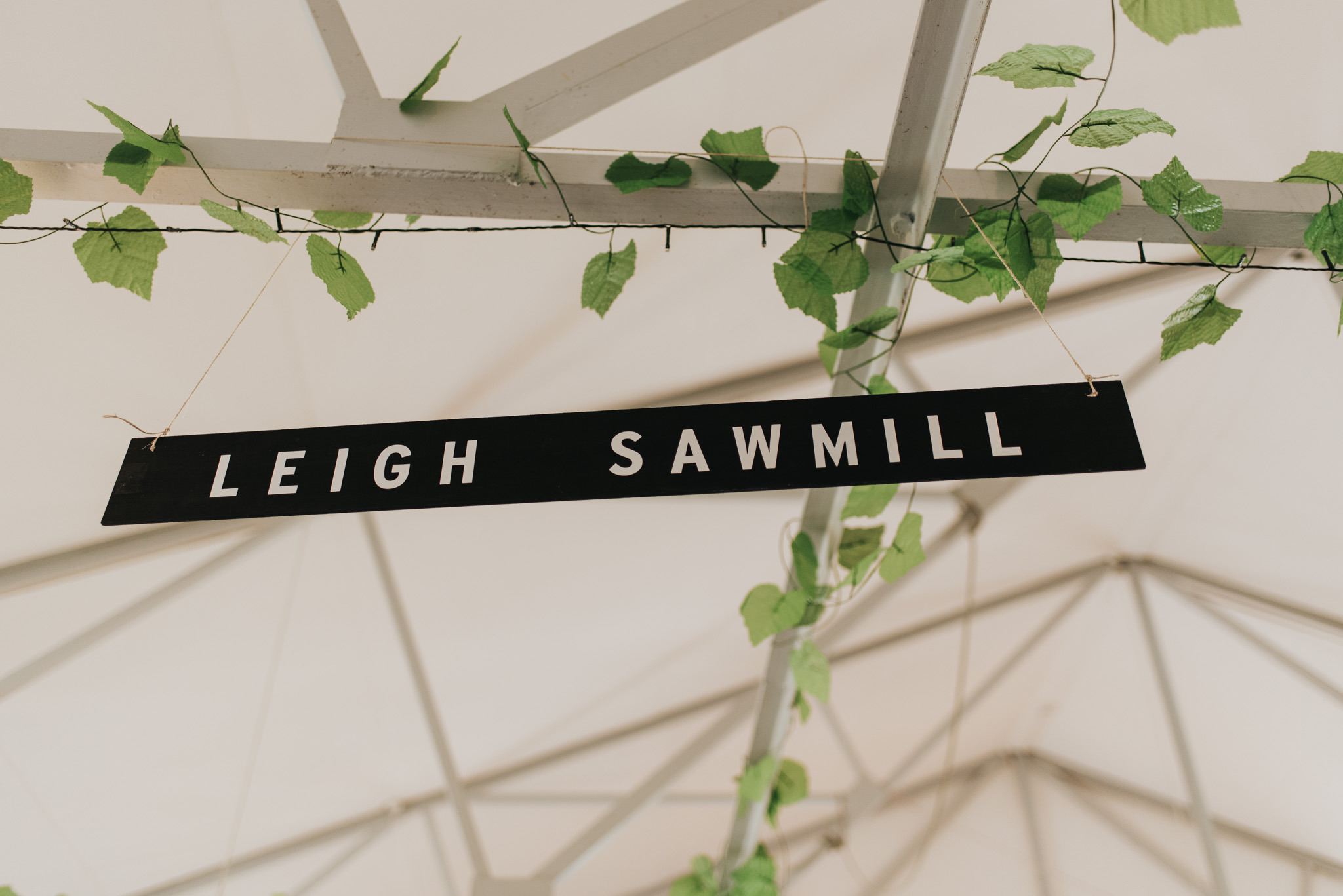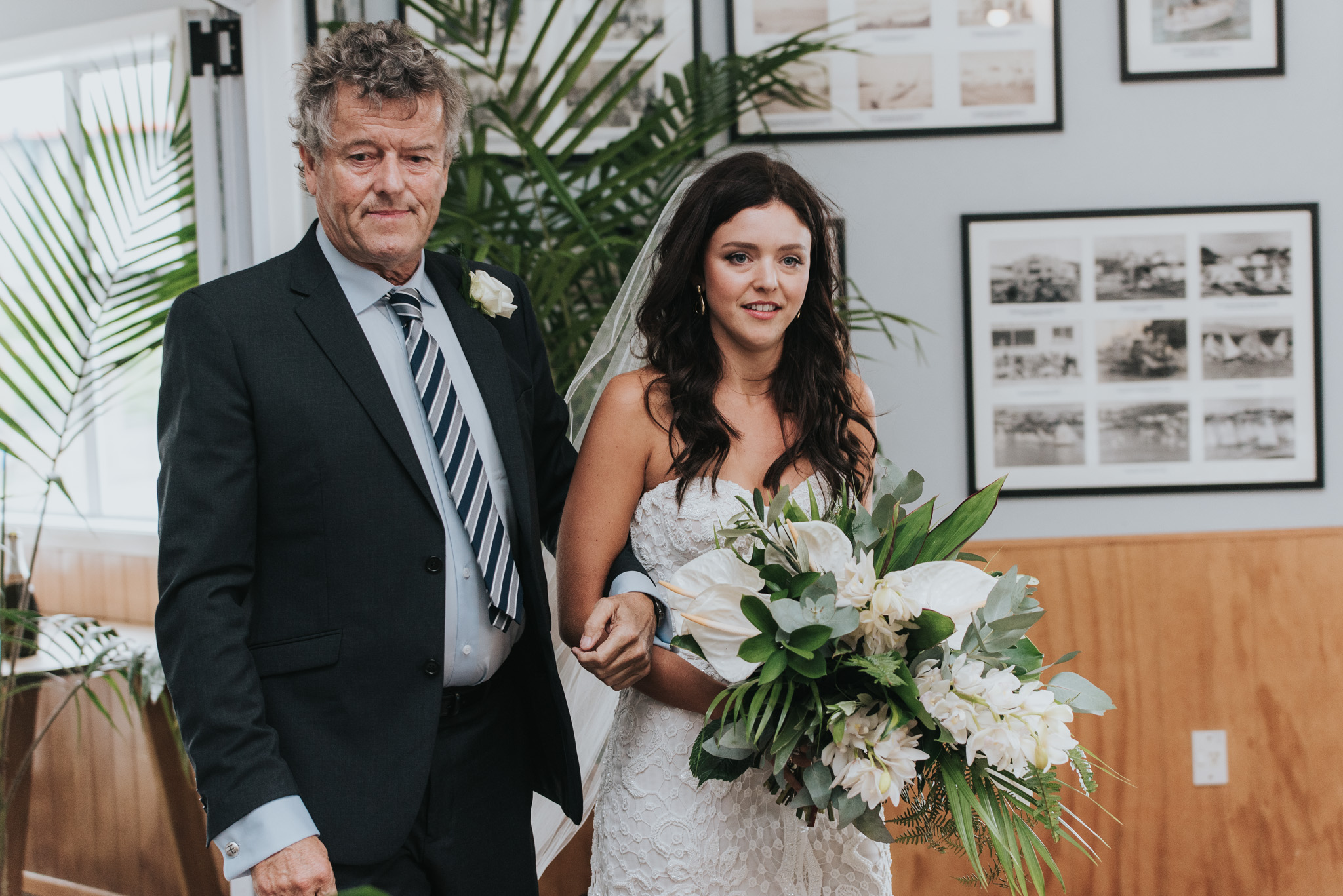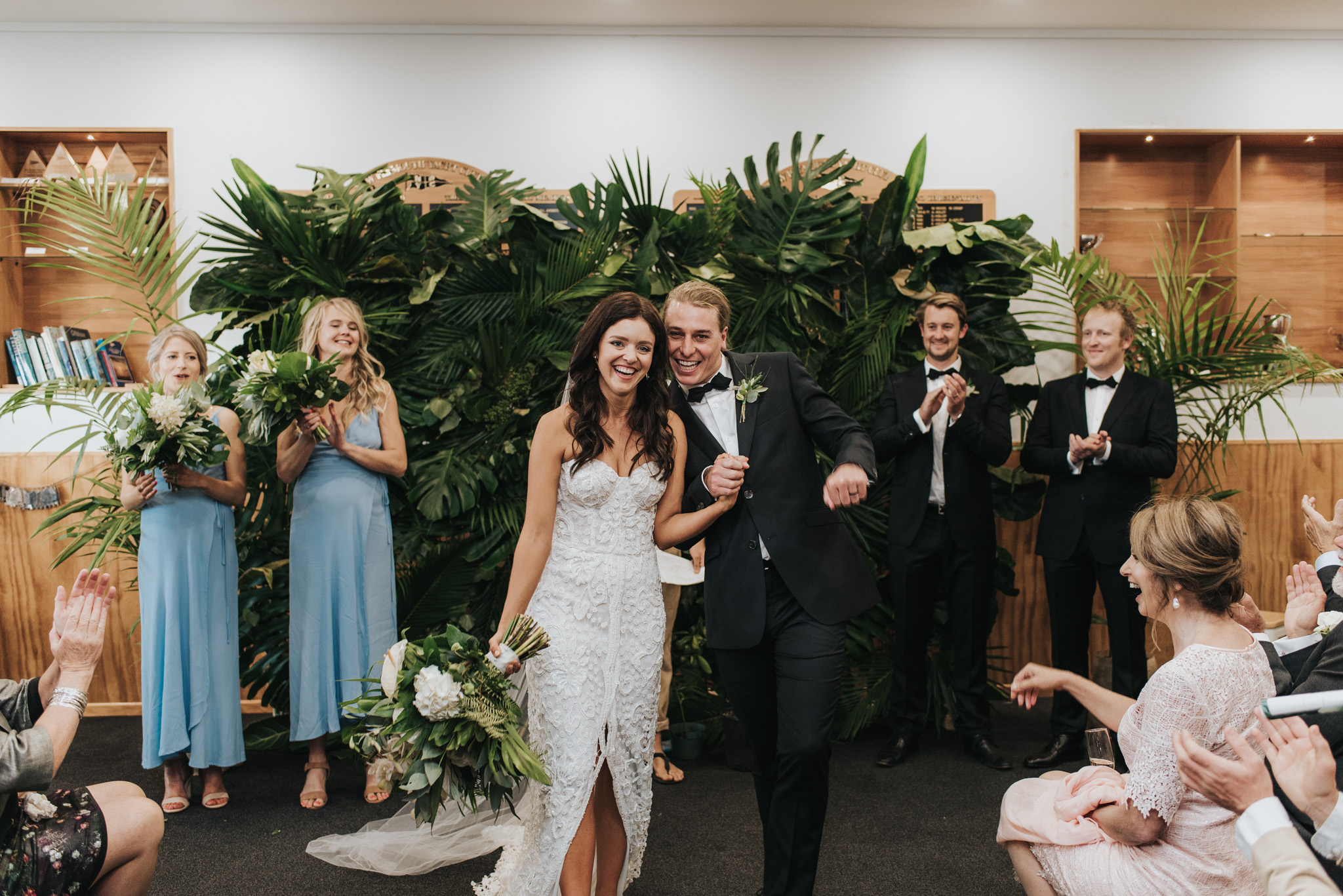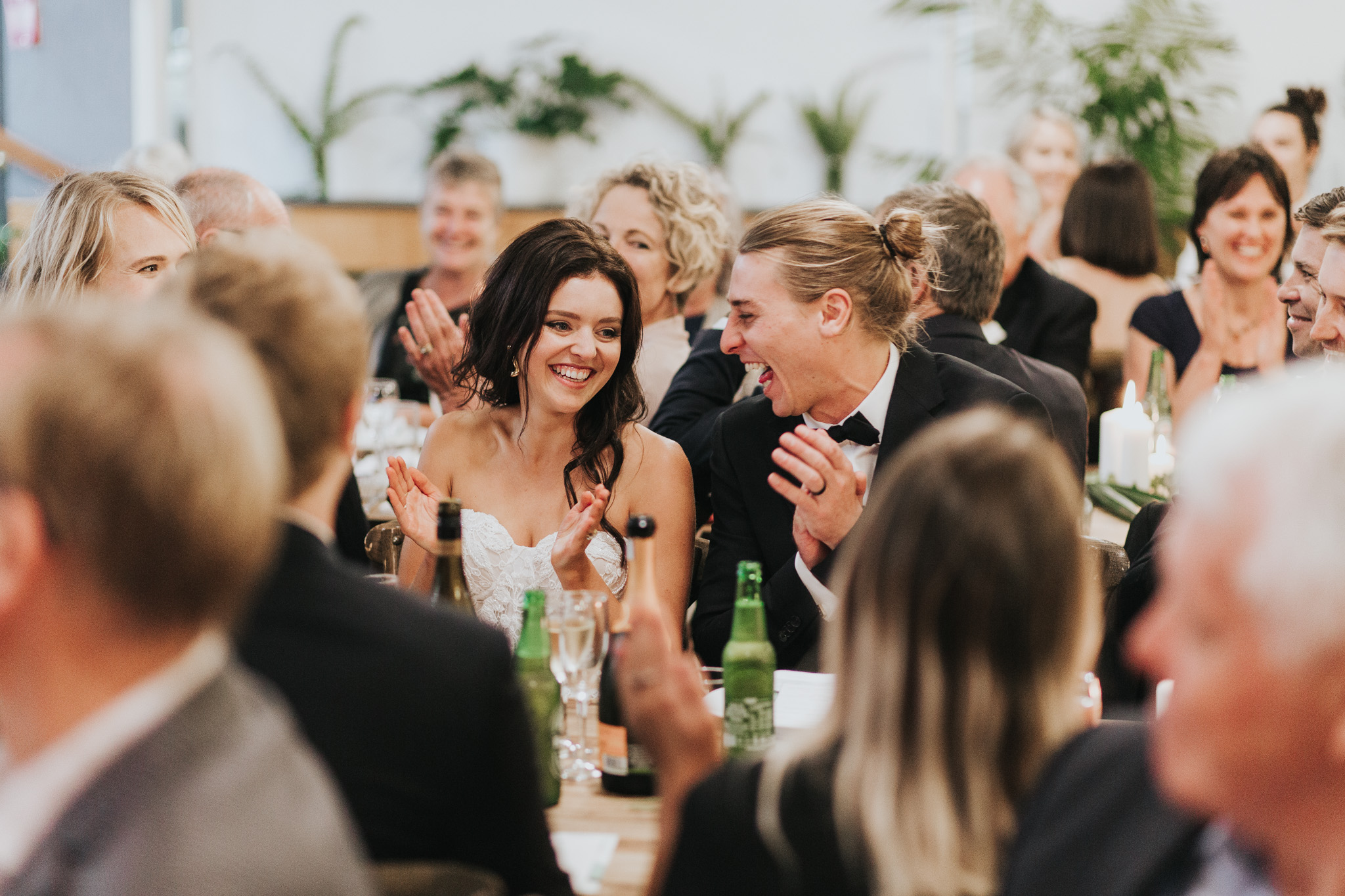 Wedding
Abi Hackling
Pineapple Sage, Rue de Seine, LOLA hair, Tropical Treasures Taranaki, Public Catering Company, New Zealand, New Plymouth, New Plymouth Yacht Club, Tim Lambourne, doggos, bouquets, beach, Back Beach, breakwater, port Taranaki, sunset, dance floor, dj, bride, wedding